Sleek
Push/Fixed back reclined chair.
Seat size available from CTC 21" to 24"
PPCP molded housing for cushion & backrest.
Cushion housing with Acoustical perforation.
Molded water fall Armrest with or without cup holder.
Fix Cushion.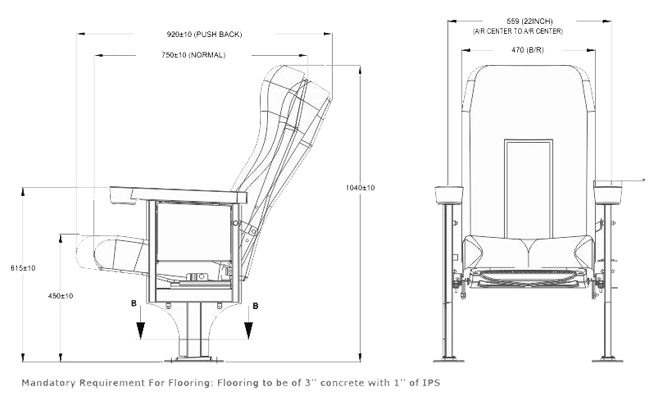 General Features of Chair
Slider mechanism.
All Exposed metal parts are powder coated.
Molded PU Foam with Flame Resistant having Density of 50 ± 5 kg/m.
Chair Structure is made of ERW pipe & sheet metal component.
Ergonomic design for thigh and backrest support.
Side light arrangement on aisle seats.